Why Air Charters India ?
Air Charter Experts available 24 x 7
Offices in 14 Metros
1000 charter flights per annum
Established 1973
Access to charter airplanes/ Helicopters worldwide
Excellent flight dispatch rate
An establish name in the Air Charter Industry
About Air Charters India
Air Charters India, a part of STIC Travel Group, provides aircrafts ranging from helicopters to business jets to commercial airliners for individuals, corporates and group travellers to any destination in the world. Air charters India is one of the leading Aircraft and Helicopter charter services / rental / hire / air taxi provider.

The company is unparalleled with it's access to nearly 680 aircrafts in India and many more for International air charters with logistics back-up from it's over 40 offices, 450 highly skilled professionals spread across major cities in India, Singapore and international network of air charter service providers/aircraft operators. India based aircrafts also undertake flights to/from Bhutan, Nepal, Bangladesh, Myanmar, Sri Lanka, Pakistan, Dubai, Middle East, Thailand, Singapore, Malaysia, Indonesia, Hong Kong, Macau, China and other countries in Asia and Europe. We have offices in New Delhi, Chandigarh, Jalandhar, Jaipur, Ahmedabad, Mumbai, Goa, Cochin, Thiruvananthapuram, Chennai, Bangalore, Hyderabad, Varanasi, Gaya, Kolkata and Singapore.

We provide private Jets, helicopter charters and joyrides worldwide. We also organise air cargo charters for clients all over the world.

Air Charters India also deals in aircraft, helicopter sales and leasing, overflying permits, landing permits, flight clearances, aircraft ground handling in India and aviation consultancy.

Contact our 24 X 7 numbers for air ambulance, aircraft and helicopter charters in emergencies.
Services
We provide comprehensive service for all charter needs :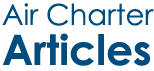 Air Charter service in New Delhi ¤ Air Charter service in Mumbai / Bombay ¤ Air Charter service in Kolkata / Calcutta ¤ Air Charter service in Chennai / Madras ¤ Air Charter service in Bangalore ¤ Air Charter service in Hyderabad ¤ Air Charter service in Goa ¤ Air Charter service in Jaipur ¤ Air Charter service in Jalandhar ¤ Air Charter service in Chandigarh ¤ Air Charter service in Cochin ¤ Air Charter service in Thiruvananthapuram ¤ Air Charter service in Amritsar ¤ Air Charter service in Pune ¤ Air Charter service in Nagpur ¤ Air Charter service in Madurai ¤ Air Charter service in Mysore ¤ Air Charter service in Agra ¤ Air Charter service in Udaipur ¤ Air Charter service in Jodhpur ¤ Air Charter service in Guwahati ¤ Air Charter service in Gaya ¤ Air Charter service in Varanasi
---